2023 Scholarship Application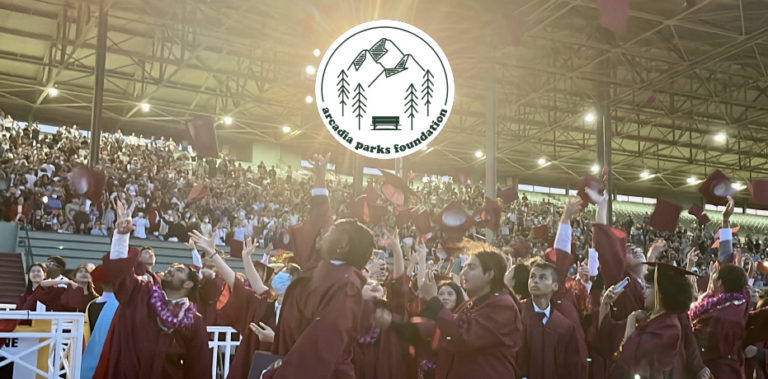 The 2023 Arcadia Parks Foundation Scholarship is now open!
This $500 scholarship is open to Arcadia High School graduating seniors (Class of 2023) who are current or previous volunteers for the Arcadia Recreation and Community Services Department (Volunteens) or volunteers with organizations with an environmental or recreation-related purpose (e.g. AHS Evergreen Club).
Please fill out the application form below along with your essay response.
Please answer the following essay prompt:
What is your vision for Arcadia's parks and green space, and what will you do to support that vision?
Please limit your response to 1,000 words.
The application period has been extended to April 24, 2023 at 11:59 PM. The scholarship winner will be featured at the Arcadia Community Campout on April 29, 2021.